Maximize revenue from every stream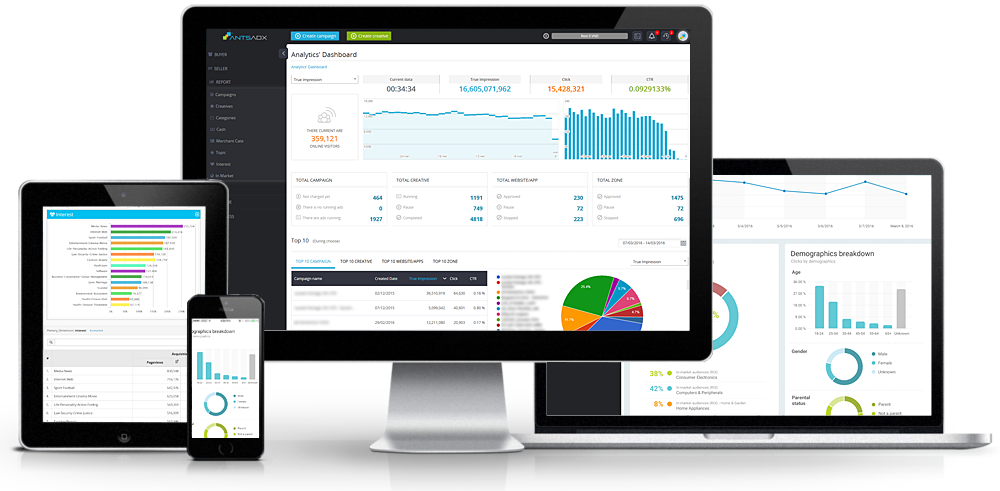 ANTS Video provides publishers with a platform to increase revenue from video advertising as well as manage costs. Fully integrated with ANTS Ad Server, publishers can now manage their entire display advertising through one platform, with video at its core.
ANTS Video was built specifically for handling the complexities of video. Its efficient trafficking workflow is the result of hundreds of hours of usability testing to minimize clicks and eliminate unnecessary inputs. ANTS Video delivers the scale and reliability to suit even the most demanding broadcaster.
Improve sales effectiveness
Seamless integration with your video Content Management System (CMS) exposes your entire video library directly inside of ANTS Video, allowing instant insight into video inventory.
Content awareness gives you the ability to package, forecast, sell and report on any set of videos, and create differentiated video ad selling opportunities.
VPAID/VAST compatibility
Both IAB video standards are fully supported by ANTS Video.
Define the ad experience
Multiple formats: ANTS Video enables publishers to activate In-stream, In-roll, Mid-roll, Post-roll, and Companion ads. Modify ad rules of any subset of inventory right within the interface. Efficient delivery to all screens and devices
Granular reporting
ANTS Video's unified, real-time reporting and analytics platform, enhances you with streamlined third-party reporting integrations, customer inventory bundles, as well as easy campaign set up and monitoring.
Consulting
ANTS offers a programmatic solution with in-house video expertise to help both its publisher and media buyers navigate the multi-screen environment and understand how to leverage audiences across multiple screens and devices.