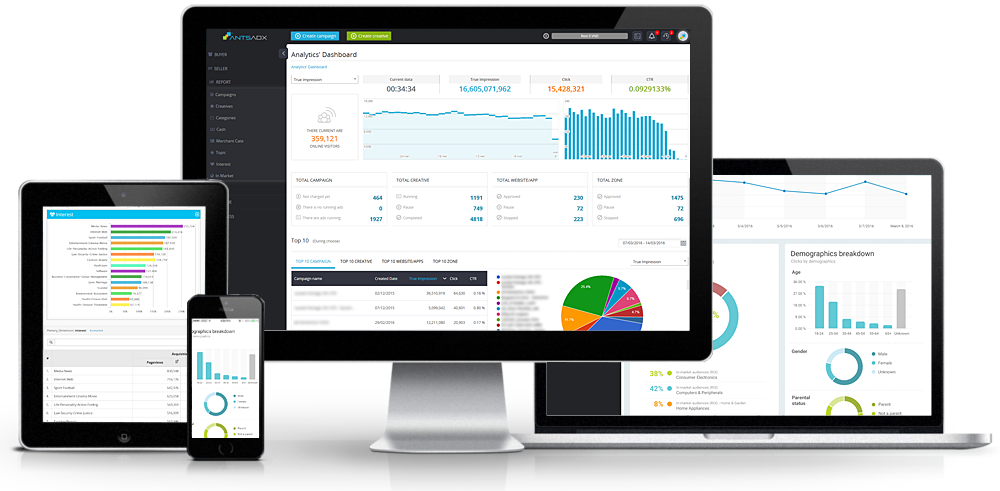 ANTS Ad Operations for was built from the ground up by seasoned ad operations professionals and our mission today is: To deliver the highest quality, white glove ad operations support for online publishers. Over the years we have strengthened our teams and expanded our product and service offerings in order to stay true to our mission, and we now offer a full suite of products and services that can support the most basic to the most advanced publishers – and everything in between.
Cost reductions of up to 50%
Expertise and guidance
Experienced, efficient, and effective
We staff for you
You tell us what you need; we hire, train, retain
Complete coverage with backup during all your business hours
10-year record for quality
We work with a wide variety of ad technologies and platforms, whereas many publishers only work with one or a few. From standard display to mobile video to order management systems, our teams work with best of breed ad technologies that continue to shape and revolutionize our industry.
ANTS Ad-Opts managed services and professional services teams provide publishers with the knowledge, expertise and support to run their ad operations with streamlined efficiency. Let our team put together snazzy demos for your advertisers. We can also edit creative sizes, fix issues, test rich media and do anything else you need.
For Publishers:
Setting up Campaigns as per IO's
Creative and 3rd party tags – testing and uploading
Site Tagging based on the Ad Server
Campaign Management
Inventory Management
Screen-shots & Reporting
For Ad Networks:
On-boarding Publishers and Advertisers
Setting campaigns as per Insertion Orders
Passback implementation
Managing Waterfall sequences
Publisher and Advertiser revenue reporting
Helping the Ad-Network in their sales strategy
Works on Any Ad Server
We have expertise on all major ad servers and exchanges – DART (both DFP and DFA), OAS, OpenX, Atlas and your self-developed ad server. We even have in-depth knowledge of ad serving & trafficking processes for all 3rd Party Rich Media technologies.
The online advertising industry is becoming more complex and the roles and responsibilities of ad operations are expanding rapidly. ANTS Ad-Opts is agile and flexible which enables us to pivot and shift with ease in order to stay in line with current industry trends, new technologies and best practices. We're always expanding on our offerings as we continue to provide our clients with the highest level of service. To learn more about us, please visit our contact us page to submit an inquiry. We'll get back to you within 24 hours.